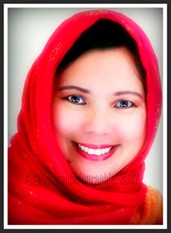 Who better than a Filipina American friend to tell us her story — for first timers, vacationers, eco-tourism aficionados, or homesick travellers to the Philippines? When I received Carol's e-mail a few months ago, I was so fascinated by her "talk story" that I just had to ask if I could feature her e-mail as the first travel diary to be showcased at RadiantView.com.
The "travel blog" is one of my marketing and public relations strategies. I want to entice internet friends and travel bargain hunters to read about my friends' adventures (and perhaps, misadventures) during their travels to Asia. The way Wikipedia describes it: "Travel blogs provide a platform for researching destinations as they offer real-world travel experiences undertaken by individual travellers and offer a focused and interactive way of sharing travel experiences within the framework of a like-minded travel community."
I almost gave Carol's travel blog another title: "Carol and her pearls travel to the Philippines." However, I thought you might not get the private joke. Carol, wherever she goes, stands out in a crowd. Her choices of fiery, earthy colors and fusion-fashion designs match her one-of-a-kind pearl jewelry creations and her ebullient, charismatic persona. I've seen some friends love her original creations so much that they would buy them off her wrist or her neck.
I've chosen a photo that Owen Donnahoo, a member of the Filipina Women's Network, took of Carol at this year's Pistahan Festival (with her permission, of course). This is how I remember meeting Carol Lim Dayonot for the first time: wearing one of her eye-catching, unique, and colorful shawls.