Tag Archives: Girly Ramos
I HEART MY JOB! I can believe that my natural attraction to anything "social media" and "digital public relations" is because of my "social activist and sosyal activist" personality. I am thanking Joji Deduque, my executive recruiter friend, for giving me the labels because he is a good friend who belongs to my coterie of "taga-Lahug" neighbors — loyal and true friends from Cebu.
Here are my video stories for this week. These new friends of mine (the lovely Merchants!) at the Seasons Marketplace at Landess are AWESOME! You don't have to be Pinoy to love them!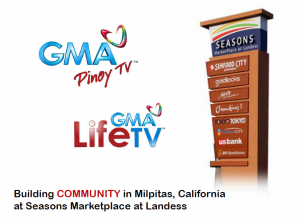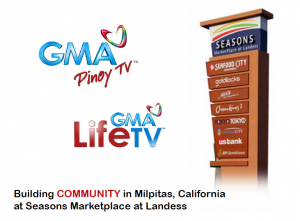 This is the shortened link for this RadiantView.com blog post: http://bit.ly/hCDslM
Here's the shortened URL for this news curation which you can embed into your website or blog: http://bit.ly/gmd8PU
Please keep coming back as I finish the rest of the videos. When you visit these wonderful hardworking merchants at Seasons Marketplace at Landess in Milpitas, let them know that GMA Pinoy TV sent you their way.

For more information about GMA Pinoy TV and GMA Life TV, go to http://GMAPinoyTV.com. To subscribe, go to http://www.gmapinoytv.com.ph/ver1/subscribe.php
"BUILDING COMMUNITY" RULES!