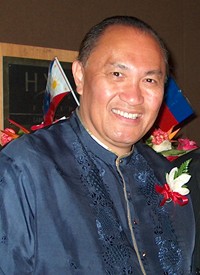 Ben Menor, one of the top Filipino leaders in community development and service in the Greater San Francisco Bay Area, is currently going through the final phase of proceedings on alleged charges thrown at him 2-1/2 years ago. According to court documents, an agreement between the District Attorney and defendant was reached. Out of the three charges, two counts will be dismissed — charges related to theft and embezzlement. Ben pleaded "no contest" to one count.
No statements are being sent out by Ben Menor because there is still a court hearing he needs to attend on July 24, 2008. Ben Menor said that "I'm happy that the case is coming to a close — and I can move on with my life —- and that I can get back to what I had been doing, which is my love for serving the community."
For any media interviews regarding the case, please contact Charlie Hendrickson at 408.299.7192 at the Santa Clara County Public Defender's office.