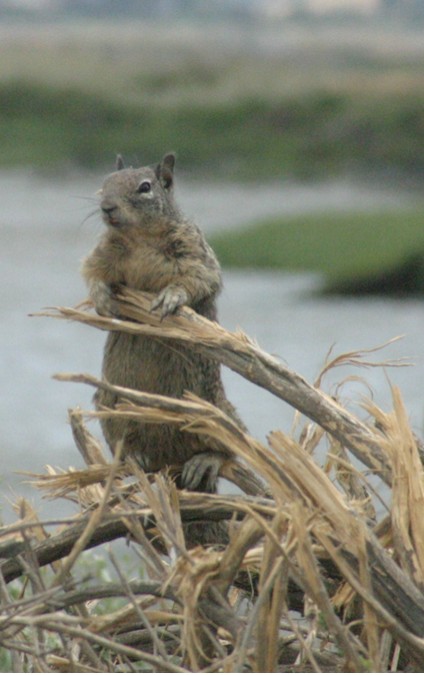 In my one my blog entries, I talked about the joys of taking a gratitude break through squirrel-watching. Shortly after I wrote the posting, I badgered Sanny Leviste of Visual Moment.com, a friend of many talents especially in environmentally-sustainable advocacies, to find the photos that I had requested him to take of a squirrel. He took some beautiful photos while we were inside the car… He finally found "Lorna's squirrel" in time for a New Year's gift to me.
What a memorable outing it had been! Sanny and I were on our way home from the Palo Alto Baylands Nature Preserve after an afternoon of photographing birds (I was the urbanized observer). Sanny, who had given me some useful lessons about birds that afternoon, was driving his car toward the park's exit. Then, I saw the squirrel — perched on top of a denuded bush, enjoying his or her moment in the sunshine. A squirrel oblivious to our presence. Jubilant about my delightful discovery, I asked Sanny to take a few photos of MY squirrel.
Do watch out for Sanny Leviste's photo book that will be published sometime soon.
Thank you to Sanny!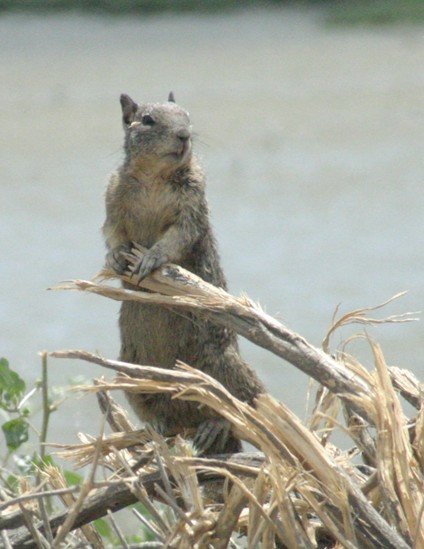 These are the original photos that Sanny sent me: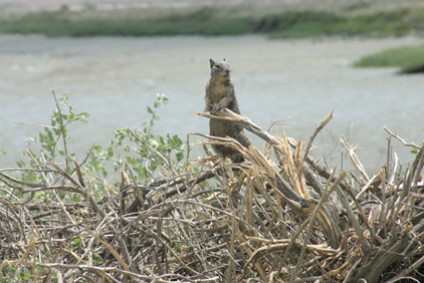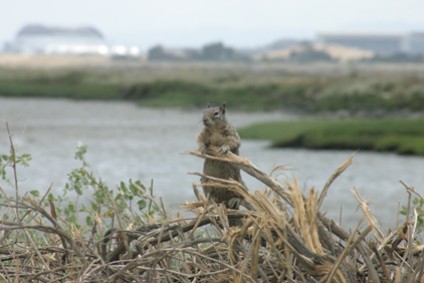 And yes, that's Sanny with me, a rare photo together since we're always behind the lens or behind the scenes… I call him "the friend of the fisherfolks" in Batangas Province.