If you've moved, this is the easiest way to register!
Fill it out, print it, and mail it!
Imagine what it would be like when we have Rob Bonta, Chris Mateo, and Dr. Jennifer Ong at the California State Assembly! Filipino Americans will have more of a VOICE. Yes, we already have our representatives who we've elected and supported. Yet nothing resonates like VICTORY in our hearts and minds when we can say, "Pinoy yan! Pinay yan!"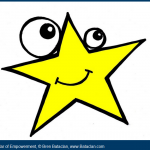 MEET OUR STARS OF COMMUNITY EMPOWERMENT!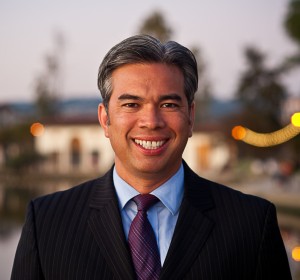 Rob Bonta
Vice-Mayor of Alameda, CA
http://www.robbonta.com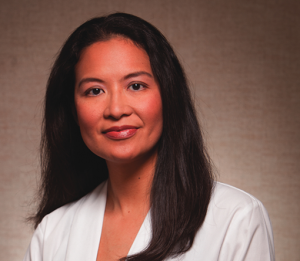 Dr. Jennifer Ong
Commissioner, Alameda County Commission on the
Status of Women
http://drjenniferong.org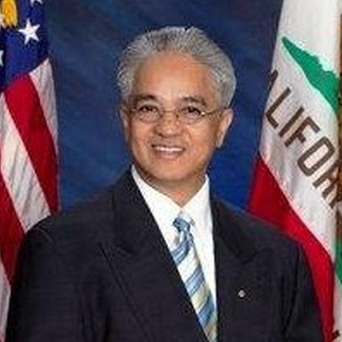 Chris Mateo
Vice-Mayor of Lathrop, CA
http://chrismateo.com
June 6, 2012, Personal Thoughts.
I have not written in my RadiantView blog for a while now. I know I need to document my activities in the past few months. Yet, nothing is sweeter than victory — in the PRIMARY ELECTIONS.
Today is a special day. I can smell HISTORY IN THE MAKING. I can feel it in my bones.
I woke up early this morning (4:00am) and the first Facebook notification I read was Ben Menor's status update (which he wrote at 2:00am).
Ben Menor wrote:

History is in the making! Congrats to Rob, Chris and Jennifer in making it to the November election. This is beyond anyone's imagination to see all of you do so well. It is not impossible to see all three of you at the State Legislature. Your time in history is now and do not let up for a second because the momentum is on your side. Congrats to your campaign team.
Last Sunday, my personal communications specialist had called to remind me that the FILIPINO VOTERS in one East Bay city in the San Francisco Bay Area were the SWING VOTE for one particular Filipino American candidate. Thus, I sent out a reminder invitation to a press briefing and rally. I was blessed that I had one TV correspondent answer my call — even if it was a last-minute request.
"I've never had to work this hard on my personal time!" One of our strongest activists shared with me. I empathized with her lack of sleep yet I was hopeful that her work would shine through and make her candidate win.
AND HER WORK IS SHINING LIKE DIAMONDS.
__
WHAT'S NEXT?
Our work has only just begun. We can actually be there when HISTORY HAPPENS.
As the second largest Asian population in California (next to the Chinese Americans), we have this tremendous opportunity to rally behind these three AWESOME role models of COMMUNITY EMPOWERMENT!
When I was elected as the Regional Chair of the National Federation of Filipino American Associations-Region 8 (Northern CA) last March 16, 2012 at the AT&T-sponsored NaFFAA-Region 8 Community Empowerment Summit at Hana Zen-Pier 39, my closing remarks focused on the FILAM VOTE.
Here are my personal thoughts and calls to action about how we can help GET OUT THE VOTE!:
1. I will follow up with ethnic media (ok, that's New America Media) on how we can collaborate in increasing and enhancing the visibility of these three Filipino American candidates for the California State Assembly in mainstream media. How do we report about these candidates to our local media outlets?
2. I will follow up on Genevieve Jopanda's chat with me last September 2010 (at the Fairmont San Jose) about how we can make the FILAM VOTE "sexy!" That's the marketing parlance for "exciting, amazing!" "Exciting" and "Amazing" are generally what gets HIGH RATINGS with our Filipino broadcast networks (GMA Network, Inc., ABS-CBN, and TV 5). So, I will keep pursuing these networks with my QUESTION: When can we work on a project that is common ground for all these TV networks? Meaning, set aside your differences, and help us make these three FilAm candidates win! (HINT: One US-based Filipino broadcast network official articulated his personal thoughts to me last July 2011 about what would work. Let's see what the other two networks have in mind.)
3. I will follow up with my personal mentors Gloria Caoile, Rozita Lee, and Ben Menor since I am such a newbie — and push them (even if it is late at night) for more advice and recommendations — so my family and friends can help support these wonderful candidates.
4. Everything is all about grassroots community organizing. Let's keep listening to each other as we move forward. Push for our voters' political awareness. Push for political activism!
During my April 28, 2012 TV interview with Joy Dodds of the Filipino Journal (KTSF, Comcast Channel 8 in nine counties in the San Francisco Bay Area), Joy asked me what the difference is between political awareness and political activism. Fortunately for me, I had had a recent discussion with Ben Menor about this topic. Ben is our NaFFAA R8 Strategic Facilitator and Adviser, a very wise "manong." This was what he explained to me — and this is what I replied to Joy's question.
Definition of POLITICAL AWARENESS – Knowing about it
Definition of POLITICAL ACTIVISM – Doing something about it
5. Maximize TWITTER! And for all the slacktivists and activists, if you tweet, it's as simple as adding the hashtag #FilAmVote.
Here is the simple call-to-action I provided during our NaFFAA Region 8 Community Empowerment Summit last March 16, 2012.
WHAT CAN YOU DO RIGHT NOW?

Share your TWITTER name with us. You can follow us at @naffaausa. Email us at [email protected]. If you don't know (yet) how to tweet, there are easy lessons here: Look at #4 at https://radiantview.com/a-radiant-digital-view-mga-kapuso-social-media-tips-for-2011/

2. When you tweet, use hashtag #filamvote.

Examples:

@drjenniferong Looking forward to your talk: March 16 #NaFFAA R8 Community Empowerment Summit http://NaFFAAR8.com @NaFFAAUSA #filamvote

@RobBonta Looking forward to your talk: March 16 #NaFFAA R8 Community Empowerment Summit http://NaFFAAR8.com @NaFFAAUSA #filamvote

3. Join the open FilAm Vote group on Facebook, moderated by NaFFAA FilAmVote Co-Chair, Rudy Asercion: https://www.facebook.com/groups/301024073262911/

4. LIKE our new NaFFAA Region 8 Facebook Community Page: https://www.facebook.com/pages/NaFFAA-Region-8-Northern-California/206254976138415

5. Check out our website at http://NaFFAAR8.com and the national website, http://NaFFAAUSA.org for #FilAmVote updates.

WHAT HAPPENS WHEN YOU FOLLOW @naffaausa AND HASHTAG #filamvote? Your tweets will be captured by our daily curated newsletter, NaFFAA #FilAmVote Daily. Â http://bit.ly/nzurFs

This means that, at any given time, in real time, we will know the "State of the #FilAmVote" in AnyTown, USA — just as long as you inform us.
___
When Ben Menor and I co-wrote the theme for the NaFFAA Region 8 Community Empowerment Summit, Ben had told me: "The theme is ONE COMMUNITY. Get our community empowerment role models — Rob Bonta, Jennifer Ong, and Chris Mateo — up front and center. They will share what it will take to be a ONE COMMUNITY."
For my personal blog, I am sharing what this call of ONE COMMUNITY means to many Filipino empowerment advocates. Please pass it on! It could help get your Filipino American candidate elected in your city or state — or nationally.
Our Strength: ONE COMMUNITY!

In November of 2010, the National Federation of Filipino American Associations (NaFFAA) convened its 9th Empowerment Conference in the San Francisco Bay Area with NaFFAA Region 8, Northern California as the host and organizer of "Empowerment 2010." The theme of E-2010 was "Building the Next Generation of Community Advocates in an Intergenerational Environment."

Today, NaFFAA Region 8's leaders are taking advantage of the political atmosphere, economic conditions, public policy, and the Filipinos' transcontinental success by using its existing infrastructure, skills, talents, resources and other tools so they can implement a master plan for community empowerment in 2012.

NaFFAA Region 8's other resounding call to action is: "To empower Filipino communities so they can participate in supporting individuals who desire to hold public office that support the advancement of causes for the Filipino community."

What does it take to empower these highly-qualified political candidates so that they will be inspired to do their best in order to win? It takes ONE COMMUNITY.

NaFFAA Region 8 believes in coalition-building, connecting dot after dot after dot, mindful that its leaders and supporters have been advocating AND are advocating for community groups and individuals to take action in supporting achievable empowerment objectives. The master plan includes providing a platform for our communities to establish activities for community empowerment as a non-profit organization. Rocking the vote through NaFFAA's #FilAmVote (http://bit.ly/nzurFs) also means meeting these candidates who can share the nuts and bolts of community empowerment as well as interact with their constituents in a series of gatherings — from socials to workshops.

"ONE COMMUNITY." What does this mean to NaFFAA Region 8? Through ADVOCACY, our voices and actions will always act as "the glue" that binds the shared hopes and aspirations of our authentic and unique communities.

Can you help us empower more highly-qualified Americans of Filipino ancestry to take a leap of faith in their credibility and strength of character so they can become true servant leaders in public service?

Can you stand on the shoulders of our elders and take the best of their wisdom and experiences so we can walk together, fearlessly and jubilantly, on the roads — less travelled — as ONE COMMUNITY?

Can you support us in becoming ONE COMMUNITY?
ONE COMMUNITY – A Call to Action in NaFFAA Region 8, Northern CA
NOTES:
1. The Star of Empowerment is special to NaFFAA. It was created by BREN BATACLAN for the NaFFAA 9th Empowerment Conference in 2010.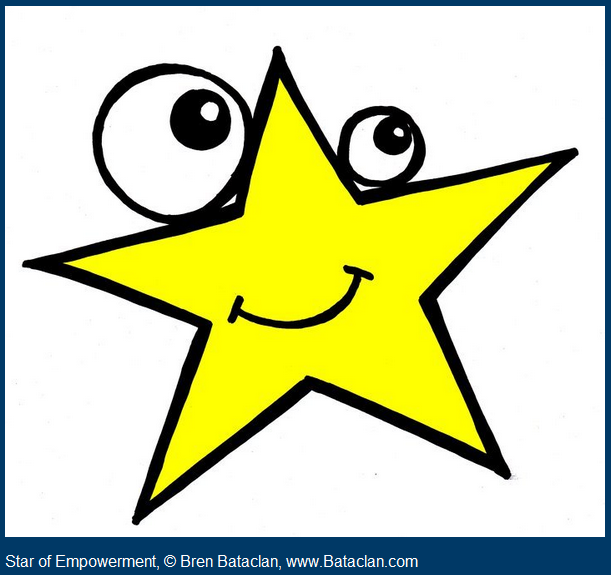 2. I am very proud of my new NaFFAA Region 8 executive board members. They keep me humble.
Here they are:
Lorna Dietz, NaFFAA R8 Chair; Genevieve Jopanda, NaFFAA R8 Vice Chair; Clarence Madrilejos, NaFFAA R8 Youth Chair; Tina Novero, NaFFAA R8 Secretary; Jinni Mabalot Bartolome, NaFFAA R8 Treasurer; Jose Pecho, NaFFAA R8 Chair Emeritus; Ben Menor, NaFFAA R8 Strategic Facilitator & Adviser and NaFFAA R8 Santa Clara County Chair; Charito Benipayo, NaFFAA R8 Alameda County Chair & NaFFAA R8 Adviser; Rudy Asercion, NaFFAA R8 San Francisco Chapter Chair; Rodel Rodis, Esq., NaFFAA R8 Adviser & NaFFAA National Legal Counsel