Pusong Pinoy sa Amerika Season 5



Reaching Out to Filipinos with Immigration
Concerns Remains Heart and Soul of Show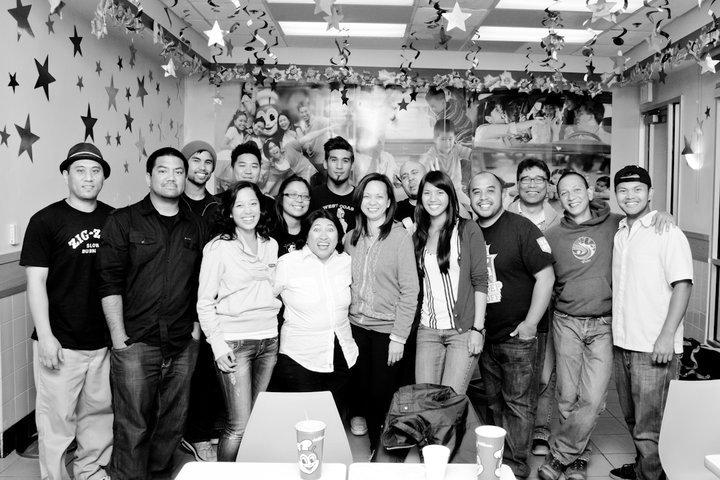 SAN FRANCISCO, October 5, 2010 – Pusong Pinoy sa Amerika, the immigration show that has earned a wide following owing to its sensitive and heartfelt portrayal of concerns impacting the Filipino-American community and their relatives back home in the Philippines returns to its regular programming this Sunday, October 10.
Awaited with much anticipation from loyal viewers across the country, who now includes those who have been piqued by the show's teasers and those who have heard of the new and improved show format, Pusong Pinoy sa Amerika Season 5 will mark the triumphant return, albeit for the fifth time, of multi-awarded lawyer Lourdes Santos Tancinco to the boob tube, and will usher in as well a new era of what an immigration show ought to be.
The excitement and buzz that is generating over by the show's upcoming premiere this Sunday has all but buried the many aggravations and heartaches encountered by Tancinco in her pursuit to continue advocating for the immigrants' cause through the television medium.
In 2007, Tancinco found herself without a network to carry her show. By some twist of fate, GMA Pinoy TV took a gamble on the feisty lawyer's fledgling show, and soon after a partnership was born.
GMA Pinoy 7 Vice President for International Affairs Joseph Jerome T. Francia reserved the highest compliment for Tancinco when he described the lawyer as the network's rising star during the show's launch in September 23.
In his short remarks, Francia told the close circle of family, close friends and associates and a number of the community's luminaries who gathered at the Bayanihan Center here to show their support to Tancinco, that in his sorties all over the United States to promote the network, Tancinco's Pusong Pinoy sa Amerika has been one of the most watched programs, and that Tancinco is now one of their most recognizable talents among their stable of stars.
Not to be outdone, Senator Leland Yee, who also attended the launch, has proven to be one of the staunchest supporters fighting for Filipino-Americans' rights and causes – whether it be for veterans' benefits or protection of domestic violence victims – spoke glowingly of Tancinco as somebody who literally blossomed under his eyes.
While jokingly clarifying that "he is not that many years older" than Tancinco, Yee told the crowd that he watched Tancinco grow from the reserved young lawyer of years past to the confident and feisty advocate that she has become today.
Yee was among those who supported the show's premier launch when its pilot show aired in 2006.
While not exactly departing from its goal to educate and inform viewers about their immigration issues and problems, Season 5 of Pusong Pinoy sa Amerika takes on a new challenge by adopting its theme of cultivating roots towards a sustainable immigrant community.
Along this light, the show dwells on family immigration primarily, and is committed to recognizing the many achievements that countless Filipinos who have displayed unprecedented success through sheer talent and hard work making them exemplary models of a generation that have been exposed to the ever growing contentious debate as to whether or not the influx of immigrants is beneficial to this country secondarily.
The immigrant community is at the crossroads, said Tancinco, in explaining how she and the crew behind Pusong Pinoy sa Amerika came up with the 13 episodes that comprise Season 5.
While the episodes of Season 4 dealt on fostering family reunification in general, Season 5 will dwell on the specifics to these processes, Tancinco said. Thus, viewers will be informed of the difficulties that many petitioners who are now undergoing visa processing for their relatives in executing Affidavits of Support amidst the recession and in a climate where unemployment, foreclosures and bankruptcies are rampant in Season 5's pilot episode "My Petitioner, My Supporter." Seeing the growing trend of permanent residents losing their green card as a consequence of "abandonment of residence," Tancinco will attempt to help green card holders make informed decisions with the episode "Use It or Lose." In the episode "In God We Trust," Tancinco will attempt to showcase why fraud will not get those who are aspiring to enter the country as religious workers will not get them anywhere. Just because one sang in a church choir back home does not entitle that person the right to come here as a religious worker, she said.
Tancinco and her production team, headed by her executive producer Leonardo de Asis Jr., have devoted long hours in fine-tuning the episodes to make these more fun and exciting to the viewers by enlisting professional actors, including noted comedian Louella Albornoz and Los Angeles actor Josef Malonzo, in their mini-teledrama on the Visa 101 segment.
Season 5 will also see Tancinco hosting the show with a different co-host. Tancinco's loss was the Quezon City government's gain when long-time co-host Roderick Paulate of four seasons had to leave the show after winning a council seat. For Season 5, the co-host seat will be warmed up by a noted personality with many hats – singer, actor, director and entrepreneur Randy Santiago.
According to Tancinco, her co-host has hit the ground running. While acknowledging that not only his pedigree but also his sense of humor that have made her co-host a household name in the Philippines, Tancinco is not oblivious to the fact that her co-host came on board to be able to help out, which should be just the right boost that Tancinco needs. Add that to her network's commitment of touching hearts and enriching lives, viewers can expect a winner with Tancinco's Pusong Pinoy sa Amerika Season 5.
Written by: Milagros Wilfreda B. Roldan
Photo by: Kelly Kalagayan
To subscribe to GMA Pinoy TV and GMA Life TV, click here.
For the schedule of your favorite GMA Pinoy TV shows, click here.
For the schedule of your favorite GMA Life TV shows, click here.
Connect directly with your KAPUSO ABROAD on Facebook.