The shortened URL to this posting is http://bit.ly/nNHOJ9.
Yolanda O. Stern, the esteemed Filipina American Philanthropist and Business "mover and shaker" sent her message about the current situation in her beloved Mindanao where her Projects for Peace are making a huge positive impact in bringing much needed services in health and education — in places that many Filipinos, tourists, and investors have been warned about from some media sources or travel advisories. "Manang Yo" travels to these beautiful islands, isles, and atolls — and is the Voice of Peace for these gentle "people of the currents."
Together with her husband, Tom Stern, M.D., the couple continues helping out where they can.
I am a volunteer in many of "Manang Yo's" projects. Not only am I learning more about philanthropy for peace, I'm becoming more and more appreciative about my heritage. I am Proudly Filipina!
Please listen to Manang Yo's message — and do something to promote PEACE!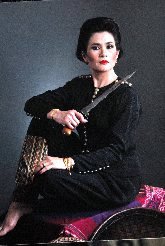 From: Yolanda O. Stern, c/o [email protected]
Date: Thu, Jul 21, 2011 at 7:31 PM
Subject: Will No-Kidnap Zones Help Bring Investments?
To:
RE: US embassy issues travel advisory on kidnappings in Philippines
For Distribution:
NO-KIDNAP Zones (NKZ) in the Philippines:
One Man Dares To Do It First
– Do you believe that crime and kidnappings prevent development and investments from coming to the Philippines, especially to Mindanao?
– Have you been told that no kidnaps-for-ransom can take place without connivance between law enforcement units and their willing handlers who partake of the ransom?
-Have you been told that the kidnappings are a plot to keep Mindanao destabilized in order to further certain agendas?
– Are you aware that Metro Manila has kidnappings as well?
I have, for many years, been told many versions of why the lack of basic services, the absence of schools, the absence of health centers, the absence of lawyers…
The recent re-issue of travel alerts by the US and other foreign embassies after the kidnapping of the Lunsmann family in Tictabon Island off Zamboanga really hit some nerves. There are several kidnap victims who are still being held by somebody somewhere. Some have been held for so long because the families cannot come up with the ransom payments. Many foreign humanitarian aid workers and foreign missionaries suffer direct threats, forcing them to flee to "safer" havens.
How can we find out the truth about these kidnappings? And why can't law enforcement protect the citizens?
One man has come up with the challenge. As the spiritual leader of Darul Jambanggan, the ancestral and historical seat of the ancient Sulu Sulanate, descendant and heir to Balambaggan (Spratlys), heir to the sultanate, he declares the first "NO-KIDNAP ZONE" in Jolo, Sulu and I quote:
"I can say YES, I will be truthful to everyone in this world that Darul
Jambanggan is a 'No Kidnap Zone' in Jolo, Sulu. I give my assurance
that our people inside Darul are faithfull to us and have no plans to
harm anyone regardless of race, religion etc. Please help me get this message to the media." Rajah Muda Muedzulail Kiram, Darul Jambanggan, Jolo, Sulu
My friends, associates, pillars of the baranggays and municipalities, members of our bicameral legislature, we need to declare "No-Kidnap Zones Everywhere" and guard and protect the citizens within our areas of jurisdiction, and install kidnap hotlines everywhere before victims are killed or become impossible to retrieve. This business must end. or we will continue to hear from the suspected kidnappers that they are being blamed falsely, and the people will continue to fear being kidnapped and blame law enforcement units.
One man above, dares to do it, let's try to get more leaders to do the same!
Yolanda
Yolanda O. Stern – President
One World Institute – A Foundation for Heath & Education
www.theoneworldinstitute.org
447 Sutter St., Suite 700
San Francisco, CA 94108
c/o Lorna Dietz at
[email protected]
Suite 403, Cityland 10, Tower 1
156 H.V. dela Costa St.
Makati, Philippines 1008
UPDATE AS OF JULY 27, 2011
If your local government unit or region would like to PROCLAIM AN NKZ ZONE, here are some things you can do.
1. Issue a Proclamation.
2. Email a copy to [email protected].
3. Create NKZ road signs, billboards, and other collateral.
We will update you with more details.
Thank you for considering NKZ as an economic empowerment tool!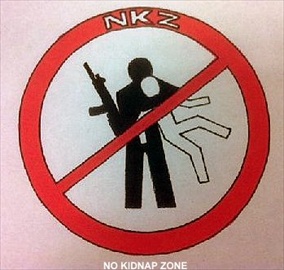 Definition of a NO KIDNAP ZONE
A "No Kidnap Zone" is a community that has decided to focus effort on creating positive development within its economy and society. By refusing to serve as a tool for criminals to exploit or as a shelter for criminals to hide within, a "No Kidnap Zone" exists as a community of peace, prosperity, equality, and justice. The inhabitants know in their hearts, that no person should be the victim of crime.

Other:
www.fpacc.com
www.westbaycenter.org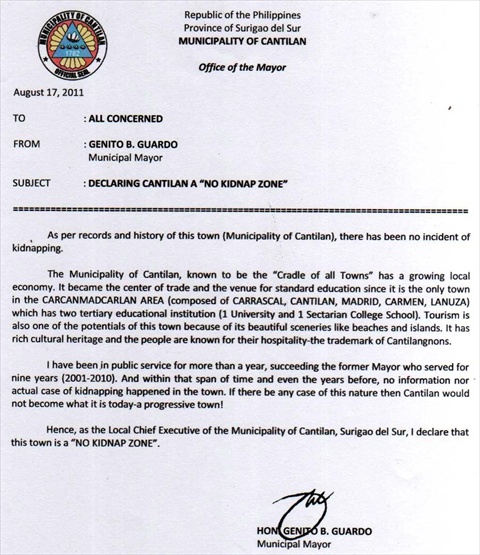 This live-streamed video is Part 1 of Yolanda Stern's presentation about "Philanthropy for Peace" projects at The One World Institute during the E-2010: 9th NaFFAA Empowerment Conference. Part 1 starts at 34:42.
This live-streamed video is Part 2 of Yolanda Stern's presentation about "Philanthropy for Peace" projects at The One World Institute during the E-2010: 9th NaFFAA Empowerment Conference. (Continued from Part 1.)