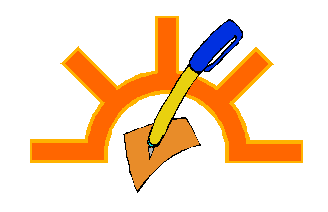 David Lardizabal, my youngest brother, visited me for two days at my Fisherman's Wharf-San Francisco apartment in 1998. I memorialized his visit by writing an essay. My original intention was to use this essay as the introduction to my chap book about "Effective Networking." Perhaps, one day, I will write this book. I am more interested in passing on my knowledge and experiences to my nieces and nephews.
Last night, in Columbia, Missouri, I asked David to scan the pages of the original essay that I had found in one of my gazillion boxes. I lost the original soft copy.
Today, I believe I am a more "evolved" Lorna when it comes to the basics of Networking. I feel that there is more caring and compassion in how I interact with people compared to my lifestyle in 1998… and that is a good thing!
David V. Lardizabal: Are You Ready to Conquer the World? By Lorna L. Dietz, June 6, 1998 by Lorna Dietz
As of today, David has been honored twice as "Teacher of the Year." The first one was given to him at Cleveland Clinic and the second one was at the University of Missouri.
In 2012, David was honored with a National Award for Innovation in Education.
Lardizabal recognized for developing simulation training and online teaching tools

A University of Missouri neurologist is being recognized for his innovation as a teacher. David Lardizabal, MD, assistant professor of neurology at the MU School of Medicine, has been selected to receive the 2012 Clerkship Directors Innovation Award from the American Academy of Neurology (AAN).

Lardizabal is receiving the honor for his development of online teaching tools and simulation training for neurology education. He received the award at the AAN Annual Meeting in New Orleans.
Continue reading here.