Every life experience is a learning curve. I have an often-hectic lifestyle that chooses to go on a reflective mode in chunks of rare moments. I would like to see these quiet pools of reflection more often — plastered into a blank canvas, a place meant for words that articulate freedom of expression.
– The entries do not have to make sense to anyone but myself. Perhaps, I would like to encourage my nieces and nephews to bring the beauty of their thoughts and ideas into prose, poetry, music, and other artistic endeavors.
– I would want them to vicariously understand the enjoyable thrill that I get when I introduce my friends to each other.
– I would want to share what it takes to do their best in a sometimes-unforgiving or hostile habitat.
– Truly, I would like to train them in time-honored business skills and techniques that are not taught in the classroom. Careers in Marketing and Public Relations, as well as Event Management, are "hot jobs!"
– Best of all, I would like them to consider that ultimately, with God's grace and wisdom, they can become "harmonizing" instruments of world peace and a sustainable environment. I know that altruism isn't always hyped to be "hip." It's better known as a traditional tale of good samaritans bonding for the common good.
I hope to do my best in sharing my world with them.
"Talk Story" is a gift of love for my nieces and nephews.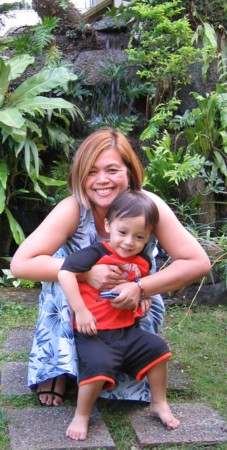 *
TRIVIA
From e-Hawaii's Searchable Pidgin English Dictionary:
talk story
Definition: gossip; rekindle old times; talking with old friends; passing time by chit-chatting
Used In A Sentence: Nah, nutting, we wen just talk story last night.
In English?: Nothing much, we just chit-chatted the night away last night.