PROFILE OF LORNA DIETZ, a Filipina American
"Living My Life As An Experiment"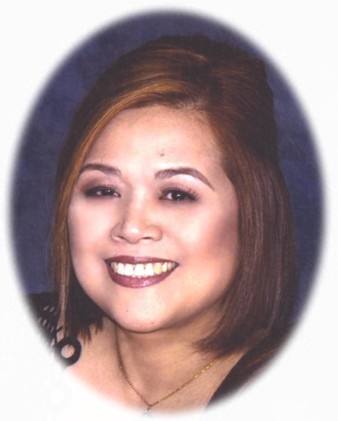 Go to about.me/radiantview, Lorna Dietz's portal website.
Updated on July 25, 2016
Professional Evolution:

Starting at 10 years old, Lorna Lardizabal Dietz learned entrepreneurship skills at her family's home bakeshop — Sally's Home Bake Shop — in Cebu City, Philippines, giving her a "domestic goddess" status in baking while being a den mother to 30 teenagers over 9 years. Her B.S. Hotel & Restaurant Administration degree from the University of the Philippines proved to be a worthy stepping stone to opportunities in teaching, consulting, public speaking, and creative writing. Lorna's stint as the department head of the B.S. Hotel & Restaurant Administration program at Southwestern University for 4-1/2 years, right after college, prepared her for leadership and operational qualities needed to manage detail-oriented activities.
Lorna's adventures in the business and non-profit worlds truly showcase her belief that a person can reinvent herself with confidence at least once a year. A management, marketing, and sales background in specialty retail, furniture leasing, corporate relocation, staging homes for sale, insurance, credit and financial solutions, real estate and mortgage marketing, special event and workshop facilitation, and advertising & circulation in a mainstream business journal and ethnic media publications make Lorna a valuable networking and strategic business consulting resource.
Although she regrets giving up her Securities Series 7 license and all her insurance licenses (property & casualty, life & health, and long-term care), she is a Notary Public in the State of California, no. 2115138, based in Alameda County at 22551 2nd Street, Suite 255, Hayward, CA, effective until June 12, 2019.
For 2016, as an independent agent of Digital World, Lorna consults with merchants on how to cut or recover specific costs through smart business solutions. She works with specialists from IBSP to identify areas of concern and conduct independent reviews, audits, and recommend courses of action.
In the past, Lorna has supported April Financial, Inc. (ThinkApril.com) and Intero Real Estate San Francisco Sunset's services since 2005 as well as consulted with KabariNews.com and, for a short stint in 2014, as Editor-in-Chief of ASEAN Life magazine. Lorna's business development talents and skills had also been put to use in the circulation, community partnerships, internet marketing, public relations, and advertising efforts for the Filipino Americans' only monthly glossy publication, Filipinas Magazine, from 2006 to 2010.
Her "whole life" experiences and practical knowledge are evident when Lorna writes profiles about people in business, professions, and non-profit organizations and creates effective sales letters and marketing copy for her enterprising activities.
Dedication, integrity, and enthusiasm highlight her reputation for getting things done as she shares her personal growth and professional development insights through her vocation as an intuitive life skills coach and media personality. Lorna's peers and clients recognize her abilities as a community publicist, who, in her vocabulary, is defined as "an influencer of ideas and change as I walk my truth". A community publicist, a term she coined in 2005 to clearly articulate her "town crier" activities, highlights her community-of-choice as her celebrity, whether it is the Filipino, Punjabi, Indonesian, Latino, or veterans' community.
Lorna's speaking skills were recognized in 1983 (as one of the few young women who dared!) when she won the first runner-up trophy in the "Speech to Entertain" contest at the Philippine Toastmasters Convention, representing the Sinulog Toastmasters Club of Cebu City. For many years, Lorna was a sought-after emcee for Filipino events in San Francisco. Nowadays, she coaches a new generation of public speakers how to speak authentically from the heart using the SpeakingCircles.com method. The event calendar and announcements that she sends by e-mail and social media mediums to her Filipino American media colleagues and friends are appreciated for its timely and news-breaking story leads and reminders.
www.RadiantView.com, her public relations and marketing communications portal, keeps Lorna's already-hectic life stimulated with fulfilling experiences.
BEFORE 2008:
Some of Lorna's projects included (1) promoting and managing the speaking career of Nestor Perez, a holistic health practitioner and meditation guide wherein she co-managed a meditation retreat and co-organized a meditation group; (2) telesales consulting for business development at the prestigious accounting firm, BPM, LLP; (3) the November 2003 Grand Opening of Northside Community Center in San Jose, California; (4) the San Francisco, California launching of Barlin International Group's Philippine Real Estate program on August 16, 2003, (5) and the San Francisco Archdiocese Ethnic Ministries' Filipino Centennial on September 12 and 13, 2003. In 2002, Lorna also implemented the first marketing and public relations programs for Mango Tours, Inc., a retail travel agency specializing in selling consolidator airline tickets in the internet. Her first website project involved finding vendors, marketing partners, and clients for www.flytocebu.com. In 2004, Lorna provided pro-bono consulting work for the Philippine Retirement Authority (PRA), promoting the Philippines as a retirement and investment destination.
Lorna Dietz remembers that it was Ayala Land, Inc. and its sister company, Cebu Holdings, Inc. that first took a leap of faith in her event management abilities when, in July of 1999, Polly Cortez and she managed the first-ever road show of its real estate program in the San Francisco Bay Area. She also assisted Ayala Land in its Southern California tradeshow and event coordination work that same July.
Lorna briefly consulted with Ayala Land Marketing Inc. in 2012-2013 as well as with Vista Land USA in 2015.
Volunteerism at Work:
Lorna's professional portfolio displays clear examples that volunteer work allows business decision makers to appreciate the development of key talents and skills not ordinarily experienced in the workplace. For instance, Lorna's ability to synthesize a meeting's discussions and decisions into a well-crafted report as well as meeting tight writing deadlines were honed during her tenure as the board secretary of the Rotary Club of Fisherman's Wharf-San Francisco from 1994 to 1999. Her copywriting experiments in this club also gave her an edge when she applied for an advertising position at the San Francisco Business Times sans any previous work experience. Lorna still holds the record for being the first and only Filipino American to have served as the president of a San Francisco-based Rotary club in 1999-2000, the Rotary Club of Fisherman's Wharf-San Francisco.
Lorna Dietz's experiences in non-profit association management started when she accompanied her father, starting at age 10, in his volunteer activities during his Jaycees and Rotary days. Her informal role in community-based organizations is to identify emerging leaders and support them in their leadership development goals through coaching and sharing diverse perspectives as they pursue altruistic goals of empowerment for the Filipino American community.
It is Lorna's natural ability to bring people together that many friends remember. Her community organizing skills is continually guided by some of NaFFAA's national and regional leaders as well as the founding president of the Federation of Philippine American Chambers of Commerce, Yolanda Ortega Stern. The common misperception that Filipino organizations are not united in cause and effort is dispelled when she cites "successful cooperation and collaboration among organizations" as the key to successful Filipino community empowerment. One exemplary example of collaboration is the Third Global Filipino Networking Convention that was held in Cebu City, Philippines on January 20 to 22, 2005. Lorna was one of the organizers and served as the Executive Coordinator of the convention, initially working with a non-existent budget for almost a year. Her effective liaison work between two co-convenors ensured a lot of the convention's success, especially since she stayed in the Philippines for three months to oversee the convention's organizational details, working with the co-convenor, Cebu Visitors and Convention Bureau.
BEFORE 2008:
In preparation for the Smithsonian Institute's activities in the San Francisco Bay Area in 2006-2007, Lorna Dietz is a member of the Bay Area Filipino Centennial Committee – Media and Public Relations. Lorna will assist the group in its publicity efforts through viral marketing and event calendar management.
Lorna's current involvement in the world of non-profit include serving as a consultant to a community-based organization, Filipino American Senior Opportunities Development Council, Inc. (FilAmSODC, Inc.), based at Northside Community Center in San Jose, California. Aside from providing technical support to the agency's staff in website copy and collateral development for its outreach programs, Lorna continues to assist in establishing the agency's portfolio for fundraising and grant writing activities. One of her projects is "The Golden Vision Fundraising Campaign", focusing on individual donations, community partnerships, and corporate sponsorships, together with other principal fundraising leaders. For example: total funds raised — from kick-off on July 29, 2005, to December 31, 2005 — were $85,000. Lorna is currently working on an Anthology Book project for the organization.
An off-shoot of Lorna's San Jose experiences is her current volunteer work with "The Friends of Northside Community Center" and Coalition 2020: A Celebration of Unity in Diversity, a multi-ethnic group of community activists, business and political leaders in Silicon Valley that is involved in political empowerment and civic leadership.
Lorna Dietz's support for Filipino arts and culture is also highlighted through her efforts as one of the creative writers and Advisory Board members for "Arkiteknik: The New Cultural Landscape", a Techno-Arts and Fashion Fusion lifestyle movement sponsored by the Bayanihan Movement, Inc., an arts and culture organization.
Lorna Dietz is an active member of the Philippine American Press Club, USA after serving as Executive Secretary from July 2001 to December 2004. She is also a member of the Filipina Women's Network, Young Filipino Professional Association, GFWC-Bay Area Woman's Club, and Asian Business Association, Inc. Lorna also took part in the Filipina Women's Network's first community production of "The Vagina Monologues" at San Francisco's historic Herbst Theatre in 2004.
Some of Lorna's former affiliations include being a member of the board of directors of the Asian & Pacific Islander Wellness Center and Executive Secretary of the Seoul (Korea)-San Francisco Sister City Committee.
On December 29, 2002, she received the Dr. Jose Rizal "Community Hero Award, Filipino Advocate" honors from the Filipino American Senior Opportunities Development Council, Inc. and Northside Community Center in San Jose, California.
"Happiness is very uplifting. Remember to celebrate your moments of success today instead of asking what went wrong. You'll become more inspired to find the right answers tomorrow," Lorna advises.
P.S. This profile was written by Lorna Dietz.
Do check out the projects and events I'm currently working on.
July 9, 2008
It's been a while since I updated my own profile. Let's give you a summary of my community service activities and passions.
Being a community publicist (my terminology) has allowed me to help spread the news of our Asian communities not only among ourselves but the mainstream as well. Aside from a strong business background, I have a good grasp of both for-profit and non-profit perspectives which I use in community outreach and marketing projects.
- My "town crier" reputation came about when I started sending emails to my friends worldwide in 1996. My list has grown substantially since then. I started these emails because I wanted my friends to connect with each other.
- My official print media background was from 1997 to 1999 (almost three years) when I worked under Mary Huss (and was mentored by her), publisher of the San Francisco Business Times, in both advertising and circulation departments — and I was the only Asian representing the publication in trade fairs, conferences, and association meetings as well as their sponsored events.
- Currently, I handle business development activities for Filipinas Magazine nationwide/worldwide. It allows me to provide leads for my publication ranging from editorial, circulation, and advertising. I also handle sponsorship and advertising sales.
- There are occasions when I coordinate events, from international conventions to book launchings.
- My unique ability to synthesize/write board meeting or planning notes to a concretized whole was honed from my volunteer activities at my Rotary Club of Fisherman's Wharf-San Francisco, 1993-2002. I was the first Filipino American to have presided over a San Francisco-based Rotary Club (1999-2000). I am on a leave of absence.
- I also write profiles about people, places, and events. See FilipinasMag.com, June 2008 edition, page 26-27 for a sample.
- In 2001, I joined the 501 (c)(3) organization, the Philippine American Press Club, Inc., serving as the Executive Secretary from 2002 to 2005. Currently, I will serve as one of the incoming board members (our election day is coming up). We are working on expanding our Filipino American media membership's knowledge on using internet and technology tools for effective communications.
- I also serve as the Regional Vice-Chair of the National Federation of Filipino American Associations, Northern CA Region (Region 8); see NaFFAAR8.com.
- I'm also a member of the Filipina Women's Network's "Shaping the Filipina Image Online" campaign.
- I also handle copy editing work at the new monthly magazine, Kabari or KabariNews.com for the Indonesian American community.
- For the Punjabi community in the South Bay, I help out in their community outreach efforts (coaching them on some public relations and marketing skills) through their annual San Jose Punjabi Mela (see SanJoseMela.com and MySpace.com/SanJosePunjabiMela) and other community events through our multi-ethnic coalition in the South Bay.
- Currently, I am an appointed member of the Chancellor Search Committee (representing "Community") for the City College of San Francisco. We hope to find the next Chancellor before the end of 2008.
- I also belong to the Overseas Filipino Caucus on Migration and Development, a 21-person adhoc group that consists of Filipinos in Europe, Middle East, Philippines, and the US, working on finding converging projects among our organizations which can help in sustainable projects and migration advocacies for over 8 million Overseas Filipino Workers. My role is to assist the group with their communications efforts.
- As for my personal advocacy, I believe that blogging can be used to affect social change for community groups. I encourage them to tell their own story so that there is always more than one side to a story that comes out in the press.
- An example of a successful case study for using blogs to affect social change is FilipinaImages.com, which I co-founded with my sister, Noemi Dado, and another friend, Dine Racoma, in August 2007. We have successfully taken back the keyword "Filipina" through a simple SEO program within six months.
- On October 25, 2007 at the Annual Filipina Women's Network Summit in Washington DC, I was honored as one of the "100 Most Influential Filipina Women in the US" for the Behind the Scenes Leadership category. We're preparing for a [email protected] mentoring program which will be launched soon.