March 25, 2007: Chicagoland, Illinois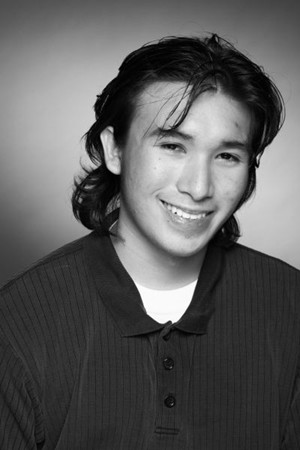 Yesterday night, I watched my 17-year old friend, Lakhi Siap, onstage at the Harper College Performing Arts Center's production of William Shakespeare's "The Two Gentlemen of Verona." His drama coach-motivational speaker-mother, Padma Mangharam-Siap (of Cebu City's acclaimed school, Arts Magnate, before it closed its doors a few years ago) and older sister, Shana Siap (a talented actor and singer, currently pursuing her nursing studies) quickly immersed themselves into the modernized interpretation of a classic. I overheard Shana excitedly disclose to a friend, "I haven't seen my brother perform in five years. That is a long, long time!"
I could not help thinking about pop culture's influence on Shakespeare's sexy, "double-entendre" scripts. The director's enlightened, cutting-edge version of a badly-written play made it easy for me to understand the performers' Old English interspersed with "spoken word," street gestures, and an original song, "Who is Silvia?" with lyrics by Wliiam Shakespeare.
I was pleased not to hear strong British accents from the cast. We could comfortably sympathize with the characters' personalities. Costumes and set design were strategically created to make us feel right at home in modern-day Verona, Italy.
Lakhi Siap is downright entertaining and hilarious as "Speed," Valentine's servant and foil character. He is also the only Asian American in this production. Lakhi's natural flair for physical comedy makes him stand out among Verona's characters. Some local publications also wrote rave reviews about his performances, Padma reports.
I'm not surprised that Lakhi exudes the confidence of a seasoned performer because he is one. He was a scholar at the Philippine High School for the Arts where he graduated with a major in theater. Aside from his college studies in nursing, Lakhi acts, co-directs and teaches children's theatre in Chicago's PINTIG and CIRCA theater companies. Padma continues to be perplexed about her son's extreme physical adventures in water sports yet is happy about his more sedate hobbies, such as golf and photography.
May there be more to come, I hope. Lakhi — and a bonus, his Indian-Chinese heritage — will surely conquer Hollywood or Bollywood, if he so chooses.
After the play ended, we headed out to TGIF (a.k.a. "Thank God It's Friday!") for an après-play gathering. It wasn't until we drove off for home in the Siap family's SUV that the three of them entertained me with convincing characterizations of India's village people. I was so amused at hearing their diverse accents and idioms, so typical of Bollywood movies that I've seen and my personal interactions with a few older Indian men and women. I knew they weren't making fun of their heritage. My friends were sharing their knowledge and capacity to shift characters and accents "at will." I love my friends for knowing how to poke fun at themselves with warm, fuzzy, "feeling at home" doses of nostalgia.
Since Lakhi and Shana were both raised in the Philippines, they are still adjusting to the cultural differences they experience in the US. I was off by about a year in my prediction that Padma would feel effortlessly acclimated to her U.S. lifestyle within three years. "Four years," she revealed.
I automatically corrected Lakhi's pronounciation of "assume" ("ash-shoom" is the Filipino way) last night. Padma confided that there were times when she had to coax her American male friends to open the car door for her (she's the passenger!) or escort her by the elbow or arm when crossing a street. I also talked to one of their friends who wanted to assimilate quickly in the American workplace, attitudinally and idiomatically-speaking. I replied, "Don't get rid of your 'Filipina-ness.' Bring it to work, and make your habits and traits work for you."
The next time you attend a party or an event — and a stand-up comedian starts imitating his or her family's accents and mannerisms when he or she does character studies about some embarrassingly-profound moments — think about how culturally-correct it is to bring familiar subjects and habits into "alien territory," such as your new home in the United States.
We all deserve a good laugh.
If Christine Gambito's "happy slip" into video superstardom at www.YouTube.com proves that there is a world-wide audience hungry for entertainment that honors our mundane lives of fulfillment and struggle, then we can do it, too! HappySlip.com's comedic portrayals of a Filipino family's accents, gestures, and conversations are "in culture" with everyone else's culture. Vox populi says that Christine's and my friends' playful, accented monologues and chats are purely light-hearted and invigorating.
We need more "pop culture" opportunities and avenues to build goodwill with people who want to know us as Filipinos, "human beings of purpose, passion, and grace."
I look forward to my next time with Padma, Shana, and Lakhi's "play with accents."
It will be just like home.
Lakhi Siap in "Two Gentlemen of Verona" photo courtesy of Steve Donisch, [email protected], 847 670-8238